Maiden Mill
Regular price
Sale price
£16.00
Unit price
per
Sale
Sold out
A crisp, golden, full flavoured sparkling cider.  Everything you would crave from the Somerset apples it was born from to get that buzz without the fuzziness.
We aim to provide high quality, low alcohol cider without compromising on flavour, for a more balanced life.
Served in a 330ml Bottle.
'Voyage' in honour of all those trailblazers and their maiden voyages.  Just like the 102 settlers who boarded the Mayflower in Plymouth in 1620 for their maiden voyage to America. They created a new settlement called that's right… 'Plymouth' and today 30 million Americans can trace their ancestry to those 102 pioneers. Raising a bottle of this golden medium cider to those who risked it all for their very own maiden voyage.
Share
View full details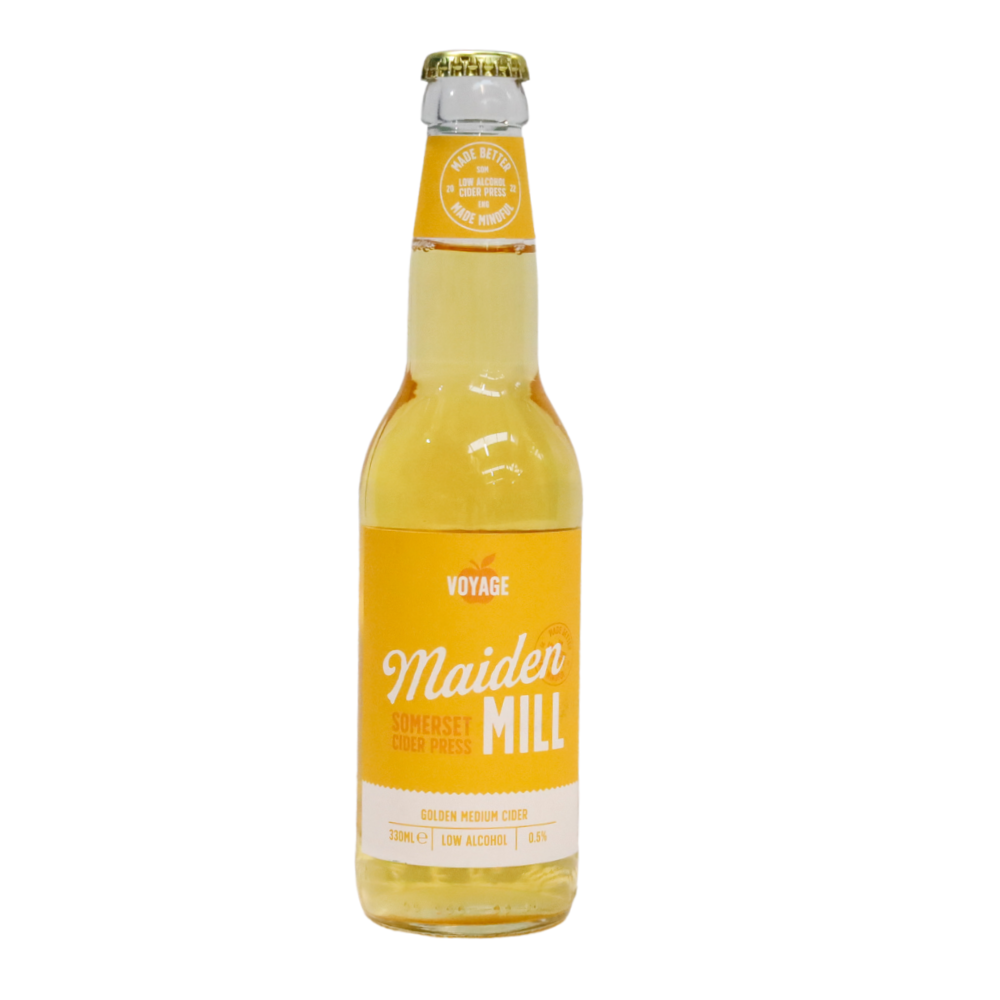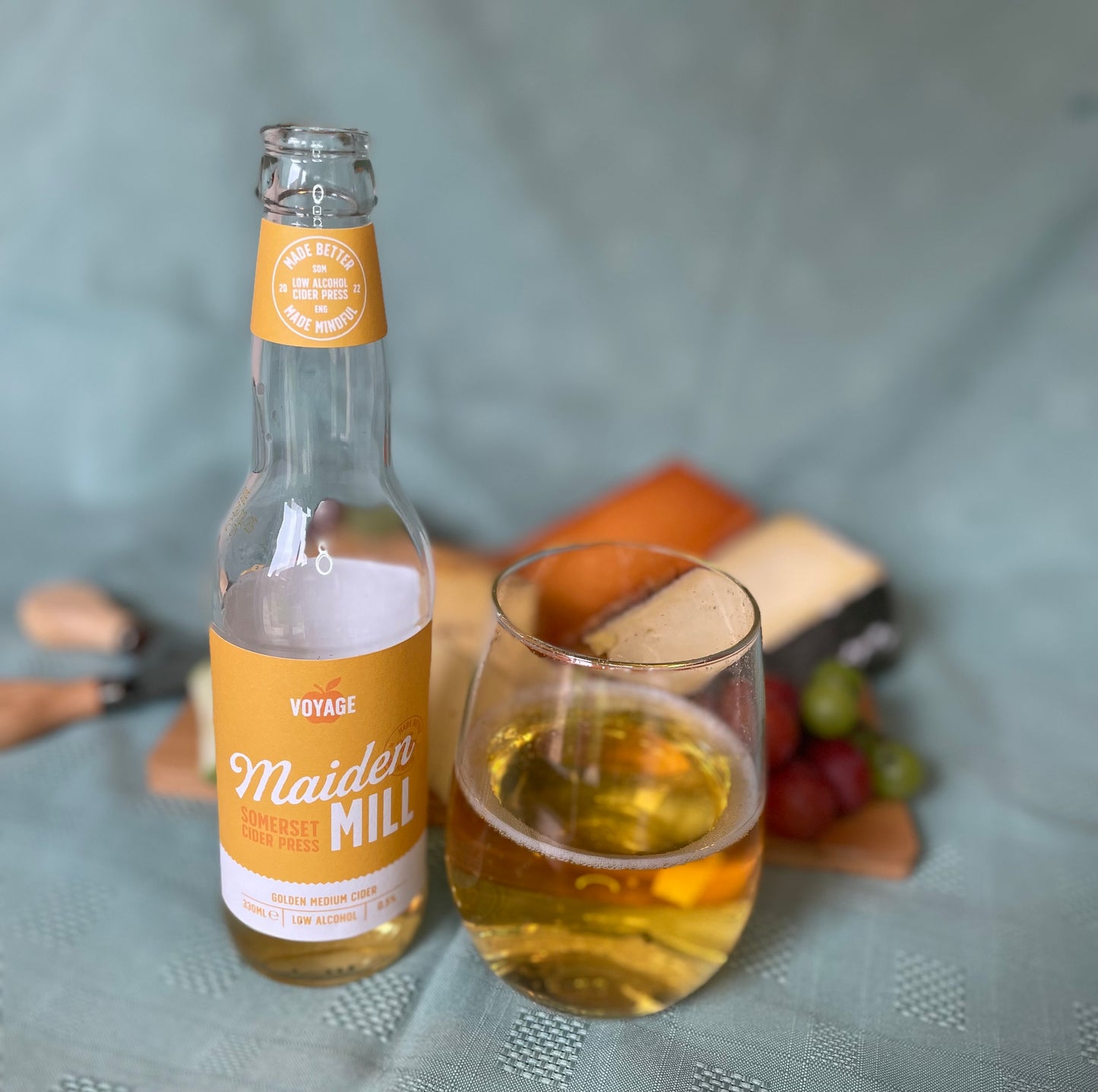 A Bright Session Cider, Medium/Sweet 
To Taste

Punchy green apple notes on the nose. Tannic bittersweet varieties subtly come through, balanced with a rich sweetness, finishing with crisp acidity and pleasing bite. 
Ingredients

Water, Traditional Bittersweet Cider Base ( Containing but not limited to - Dabinett, Somerset Redstreak, Yarliginton Mill, Harry Masters Jersey, Jonagold), Apple Juice Concentrate, Malic Acid, Sulphites 
Nutritional

0.5% ABV

25Kcal/100ml

Vegan

Gluten Free

Contains Sulphates